Capstone Strategic Advises Achieva Credit Union on the Purchase of Cannella Insurance Services
Capstone Strategic, Inc. (Capstone) announced today that Achieva Credit Union of Dunedin, Florida recently acquired Canella Insurance Services of Tampa. The acquisition took place through Achieva's credit union service organization, Achieva Insurance Agency. Achieva was advised by Capstone throughout the prospect selection and acquisition process.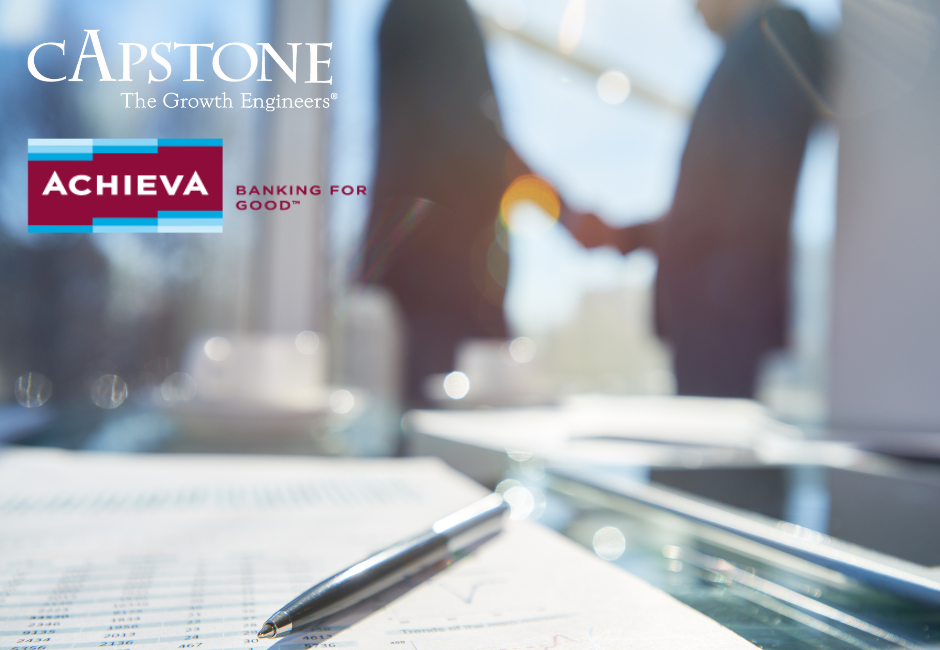 "Capstone was instrumental in identifying Cannella Insurance as an acquisition candidate after understanding our strategic requirements," said John Wintermeier, Achieva Insurance Agency Board Chairman. "They provided valuation insights and spear-headed business term development after facilitating conversations with both Achieva and Cannella. I consider them a true strategic partner and extension of our team."
Cannella Insurance Services was founded in 2003 by Joseph H. Cannella. The firm has just under 900 insurance clients in the Tampa region as well as Lee, Broward, and Miami-Dade counties. The firm specializes in auto, car, home, boat, business, commercial, and flood insurance, including insurance for religious organizations, churches, museums, private schools, and builders' risk.
Achieva Credit Union manages $2.7 billion in assets with 25 branches serving 160,000 members across 15 Florida counties. Joe Cannella will serve as Director of the newly named Achieva Insurance Agency, LLC.
"Achieva's proactive acquisition search program started with refining their external growth strategy before shifting to the development of a robust prospect pipeline and ultimately, the successful acquisition of a strategic privately held, not for sale insurance agency," said Capstone Partner John Dearing. "Achieva's CUSO now benefits from an exciting new leaping off point for growth acceleration while credit union members will enjoy another solution. All parties are excited about the future together."